Europe
The Moselle
Gallery
Navigability:
Between Koblenz and Thionville
Countries crossed:
Germany, France, Luxemburg
Inland navigation authority:
Traffic:
12.000.000 t/year
Facts of importance:
The Moselle is a left tributary of the Rhine, joining the Rhine at Koblenz. The Moselle valley is an industrial area, with coal mining and steel manufactures fostering inland waterways traffic on the river.
The Moselle Commission is an public intergovernmental institution based in Trier and created in 1956 with the Convention on the Canalisation of the Moselle (Moselle Convention) that was signed by the Federal Republic of Germany, the French Republic and the Grand Duchy of Luxembourg. Its general remit is to promote the interests of shipping on the Moselle and to ensure that shipping continues to operate as profitably as possible.
Challenges for the future:
-Doubling of the Moselle locks: the capacity limit at the ten locks in the German section of the Moselle between Trier and Koblenz has long been exceeded
-Saône-Moselle connection project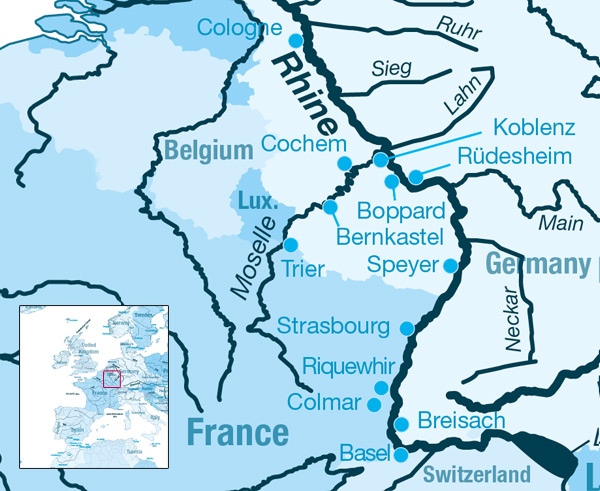 Distribution of the goods tranported on the Moselle at the Koblenz lock in 2011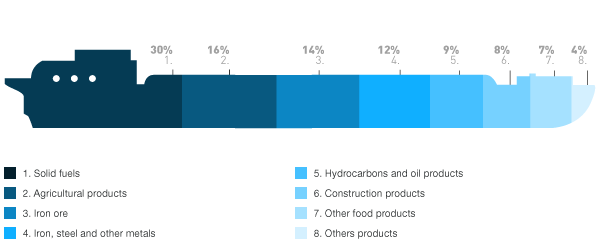 Source: Moselle Commission